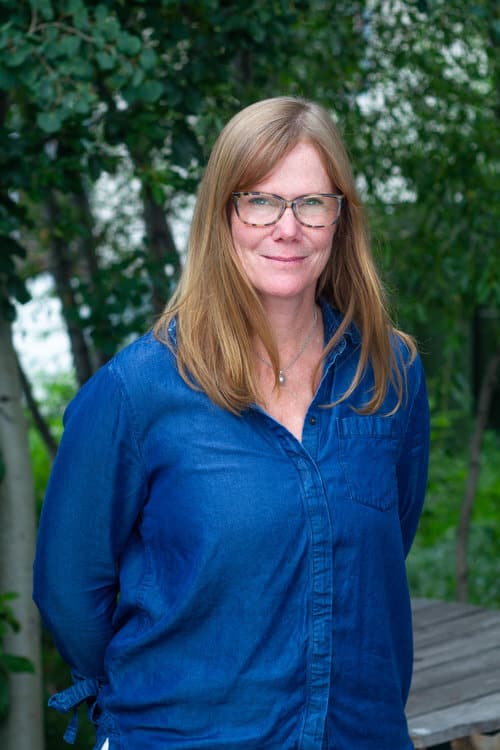 We received a lot of questions and feedback based on our release earlier this week regarding how and when part time residents can return.
I hope the following letter provides more information and insight as to what to expect in coming weeks.
Thank you all for your patience and understanding during these challenging times.
Dr. Sharon Grundy
As we enter this holiday weekend and the start of our summer season, we know there is still much uncertainty for our locals, non-resident homeowners, and visitors as to what to expect on so many fronts.
When will it be safe to travel? Can I come to my mountain home? When will Main Street be bustling with tourists again? I certainly do not have all of the answers, but I do have some good news. 
First, I want you to know it is an honor to serve so many of you as your physician at the Telluride Regional Medical Center — whether you are here full or part-time.
I've heard from many of you about your concerns and appreciate all of your feedback. I regularly share your thoughts with my colleagues who are also working towards fighting this pandemic.
You are being heard.
The good news is that there are meaningful steps being made towards opening up our community.
Early and aggressive measures to flatten our curve are working, and we can expect to continue to see current Public Health restrictions relaxed in a phased approach. 
Colorado State's new Public Health orders will go into effect May 27th, and our new County orders, which go into effect June 1, will be mostly aligned with the state. The County orders will also continue to allow for amendments in a phased approach before orders expire.
This means in coming weeks we should see the lifting of mandated 14-day quarantine upon arrival for non-resident homeowners, the resumption of short-term rentals, and visitors once again welcomed.
I don't have an exact timeline for you, but you can follow these developments and more on the county webpage. 
We have our challenges being in a remote, high-altitude, mountain town, with no hospitals and access to regional hospitals contingent on availability. For these reasons I encourage you to consider your health and that of your loved ones when planning your time here in Telluride.
If you are over 65 years of age, have a pre-existing heart, lung or kidney disorder, or are immune-compromised, you are considered to be at high-risk for COVID-19 and could face more serious illness from the virus. I suggest consulting with your personal physician before any travel, but particularly to Telluride given these considerations. 
Please be assured that your health, physically, financially, and mentally, is taken into account during these difficult decision making processes.
Those of you who see me as your doctor know of my approach to treat the "whole person." Well, during this pandemic, we are treating the "whole community," our diversified locals, our business owners, our non-resident homeowners, and our visitors.
To our part-time residents and visitors: We look forward to welcoming you back. And I look forward to seeing you out and about — with our face masks on and maintaining physical distancing — and enjoying ourselves in the San Juan Mountains. 
Dr. Sharon Grundy
Director of Primary Care
Telluride Regional Medical Center