primary care Providers
primary care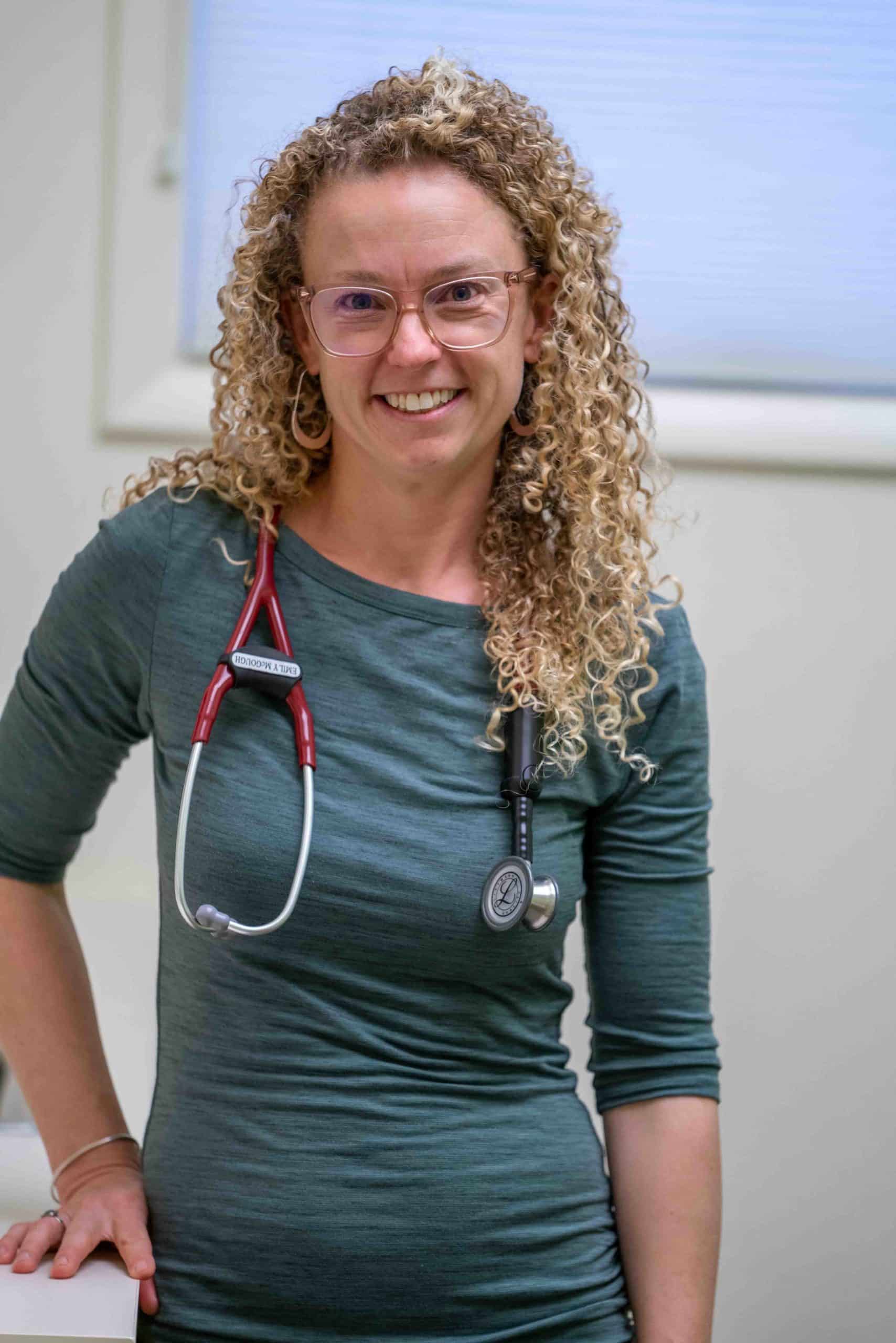 Emily McGough, NP
Nurse Practitioner
Associated with Telluride Regional Medical Center since 2015
Education/Background
Colby College, BA, 2007
Northern Arizona University, BS, 2014
Nursing School
Helen and Arthur E. Johnson Beth-El College of Nursing and Health Sciences
University of Colorado, Master of Science Nursing, 2021
Emily McGough, MSN, APN, FNP-BC, CPN, is the Nurse Practitioner of Primary Care for the Telluride Regional Medical Center.
A Durango-native and Telluride resident since 2008, Emily has made a name for herself in the nursing field throughout Southwest Colorado. Moving recently into a nurse practitioner in primary care position from her previous position as a registered nurse at Telluride Medical Center, Emily now provides routine and acute care for patients across the age spectrum. She also provides mental health support, routine well exams, well child checks, gynecological care, dermatology, diabetes management and COVID-19 symptom management. She also works as a sexual assault nurse examiner, providing care for survivors of sexual assault.
Emily loves family practice because it allows her to see everyone in a family, from a newborn baby to an aging parent and everyone in between. She enjoys pediatrics, women's health and teen health/wellness, but she truly appreciates every aspect of family practice.
As a certified pediatric nurse, Emily has clinical training at several health care facilities across Colorado. Before coming to the Medical Center, she spent time as a nurse at several Colorado institutions, including Touch of Care Hospice in Montrose, PASCO Home Health in San Miguel County and St. Mary's Hospital Physical Rehabilitation Unit in Grand Junction.
In addition to nursing, Emily has also worked on several important grants, including the HPV I Vaccinate Intervention Program and Colorado Contraceptive Access Project. She won a 2019 Colorado Nightingale Luminary Award in Clinical Innovation from the Southwest Colorado AHEC and was honored by the Colorado Nurses Foundation at the state gala.
When she's not at the Medical Center, Emily enjoys spending time with her spouse, daughter and sweet dog. You can also find her nordic and telemark skiing, riding bikes, camping, cooking and crafting.
stay informed
Sign up with your email address to receive news and updates from Telluride Regional Medical Center.