EMERGENCY & TRAUMA
EMERGENCY & TRAUMA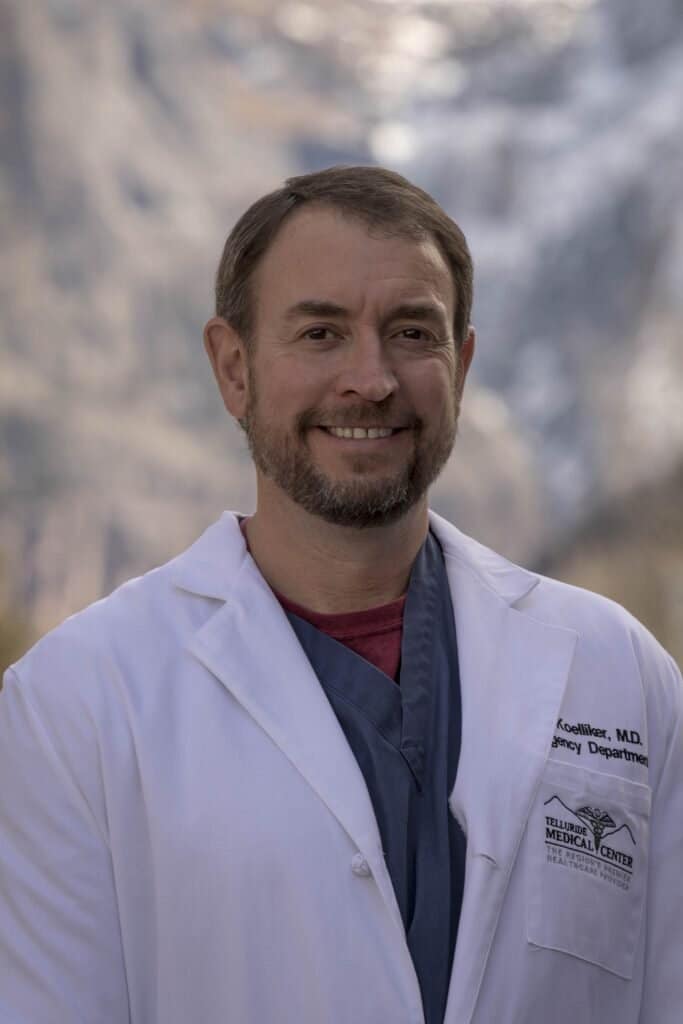 Paul Koelliker, M.D.
Associated with the Telluride Regional Medical Center since 2005
Education
Hampden-Sydney College, 1992
Med School
Medical College of Georgia, 1996
Residency
University of Mississippi Medical Center, 2000
Specialty
Emergency Medicine, Board Certified
Additional Certifications
Advanced Traumatic Life Support, Advanced Cardiac Life Support, Pediatric Advanced Life Support, Neonatal Resuscitation
Dr. Koelliker specializes in emergency medicine and enjoys the variety of cases and challenges he faces in seeing the thousands of patients visiting the Emergency Department every year.
"I love living and working in the mountains and taking care of people with similar passions."
When Dr. Koelliker is not seeing patients, he enjoys skiing, mountain biking, playing hockey and spending time with his family.
stay informed
Sign up with your email address to receive news and updates from Telluride Regional Medical Center.