primary care Providers
primary care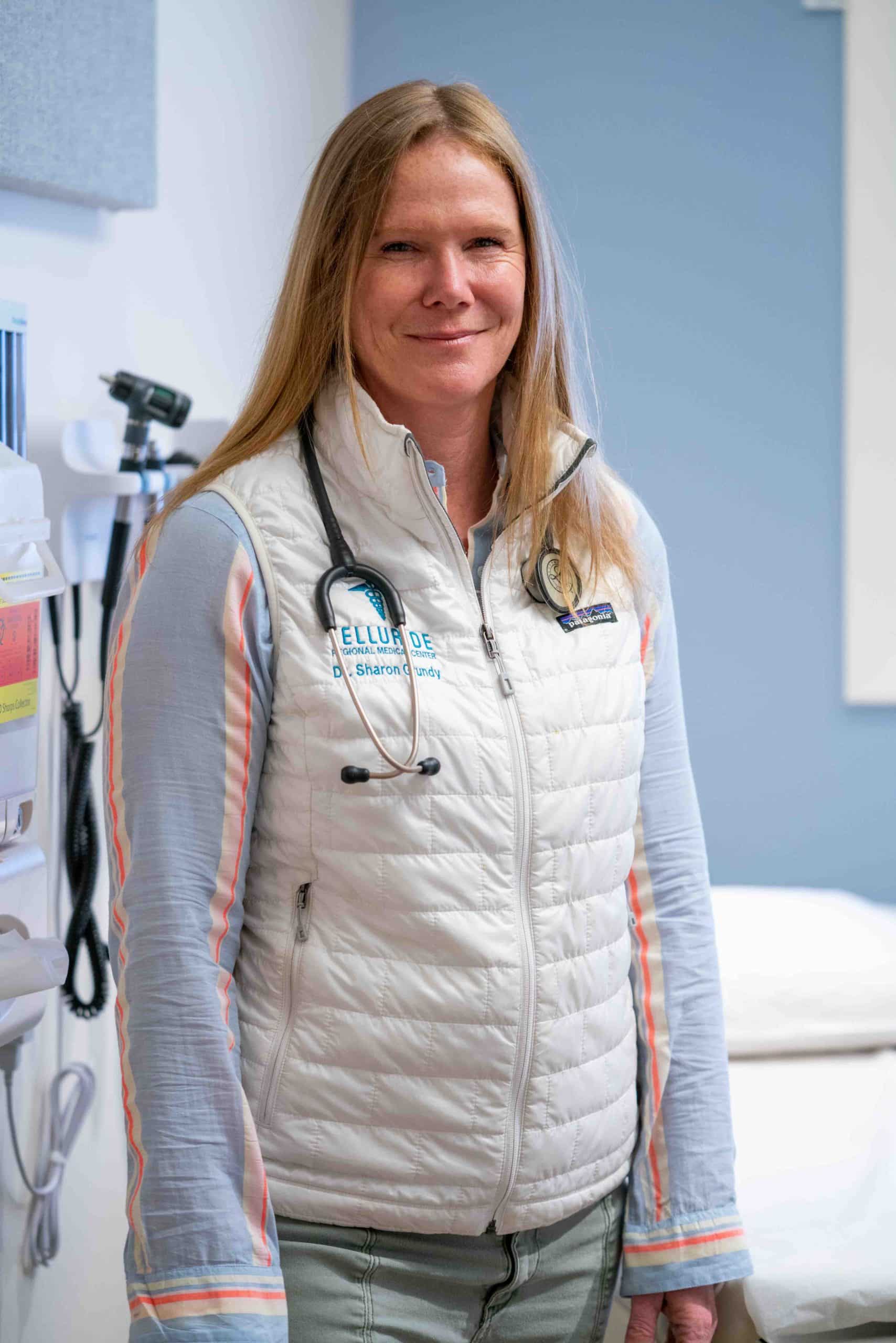 Sharon Grundy, M.D.
Associated with the Telluride Regional Medical Center since 2001
Education
Tulane University, BS, 1993
Medical School
University of Miami School of Medicine, 1998.
Medical Residency
Louisiana State University Health Science Center, 2001.
Fellowship
Integrative Medicine University of Arizona, Tucson, 2010
Dr. Grundy is the Medical Director of Primary Care at the Telluride Medical Center. She is passionate about providing quality healthcare using a complementary integrative approach to treat the whole patient. She began her bond with the Telluride community in 1979 when she started visiting regularly with her family to ski and hike. She sees a broad spectrum of patients, including locals, part-timers, and visitors, specializing in acute and chronic diseases, with an emphasis on complementary and preventative medicine for all of her patients.
"I feel both privileged and honored to work with our great staff on behalf of the health of our community and its visitors."
When she is not seeing patients at the clinic, Dr. Grundy enjoys hiking, reading, cooking, gardening, kids, dogs and spending time with her family.
stay informed
Sign up with your email address to receive news and updates from Telluride Regional Medical Center.