Use Healow Pay to view your statements and pay online

If you have consented to receive text or email communication from us, you will receive a text and/or email notification when your statement is ready. This will include a link to access Healow Pay to view your statement and make a payment online.
To access Healow Pay, you can use your statement code or personal information.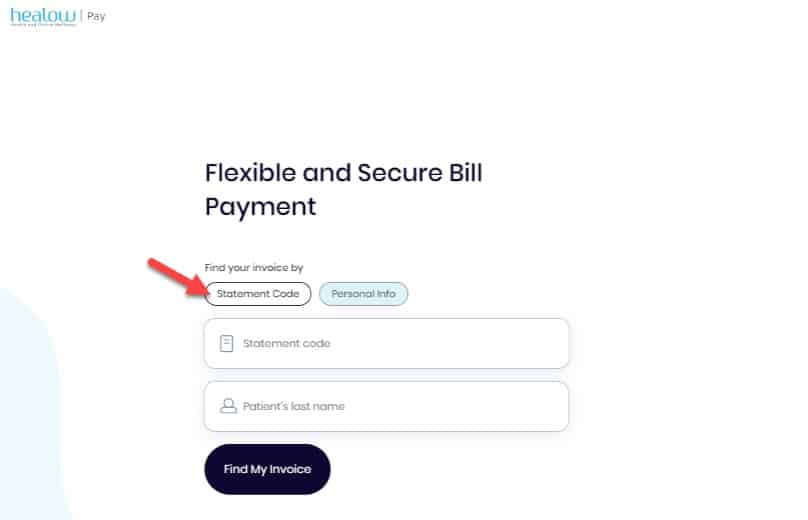 Either way, you will be asked to verify your identity using the phone number we have in your chart.

Your statement code can be found at the bottom of your paper or electronic statement.

Once you are logged into Healow Pay, click on Pay to be brought to the Payment Details window for the selected statement.

In the Payment Details window, you can view your statement, view past transactions, and make a payment.

Make checks payable to: Telluride Medical Center
Please return your payment to:
Telluride Medical Center
PO BOX 1229
Telluride, CO 81435
Pay with cash, check, or card in-person at any of our locations

You can bring any form of payment to:
TRMC Main Clinic and ER
500 West Pacific Ave
Telluride, CO 81435
OR
TRMC Chair 7 Clinic
300 S. Mahoney, Suite C-1
Telluride, CO 81435
stay informed
Sign up with your email address to receive news and updates from Telluride Regional Medical Center.