primary care Providers
primary care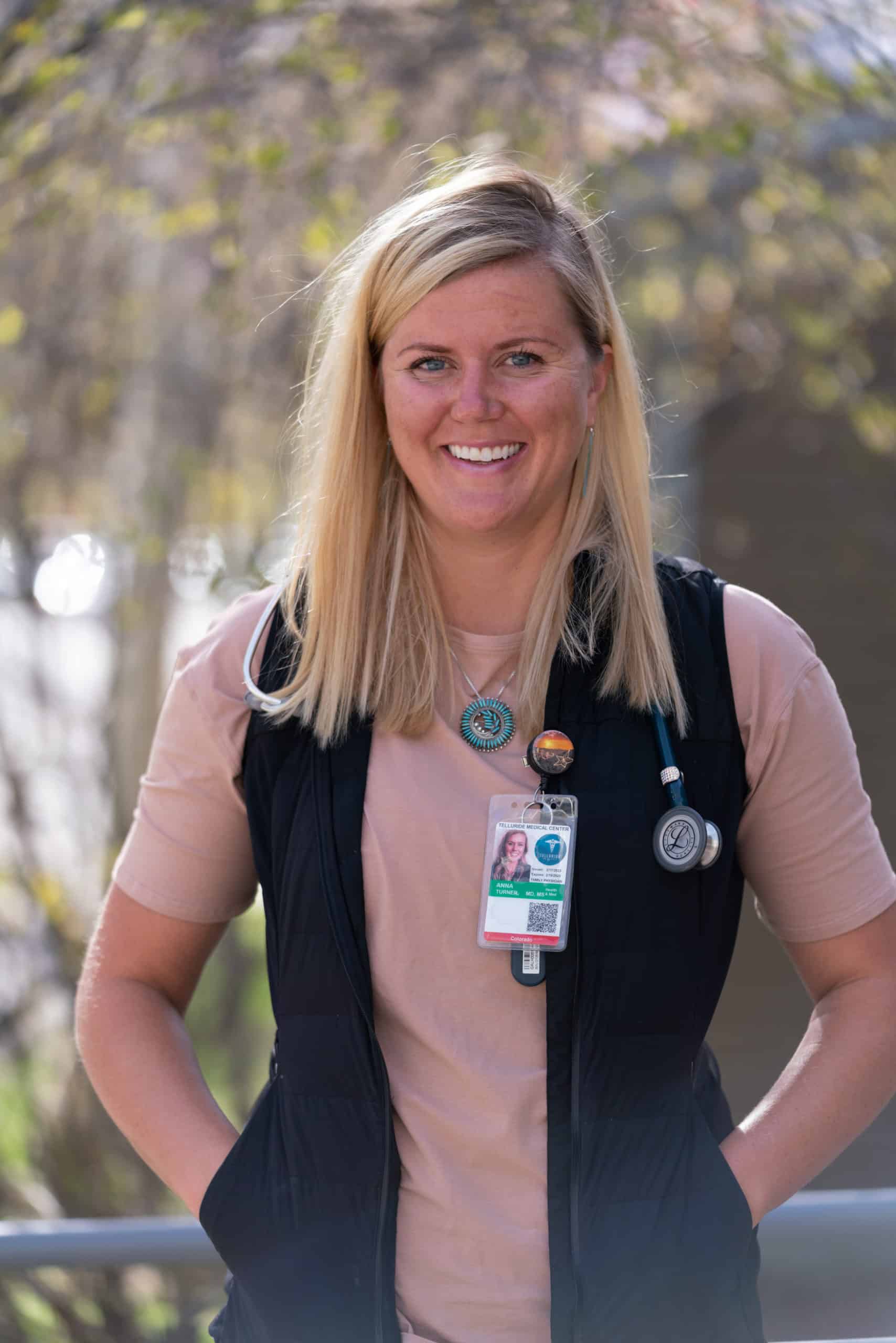 Anna Turner, M.D.
Associated with the Telluride Regional Medical Center since 2021
Education
University of Arizona, BS, 2010
Medical School
Saba University School of Medicine, 2017.
Family Medicine Residency
Texas Tech Family and Community Medicine, 2021.
Fellowship
Sports-Medicine Sub-Fellow, 2021
Anna Turner grew up on a ranch and farmland around Fort Collins with horses, cows, chickens, dogs, cats, and lots of crops. Medicine was a natural fit for her. Her father was an ER doctor and her mother was a veterinarian. She loves the human connection and being able to care for others.
Family practice in a mountain community fits Anna's personality perfectly. She enjoys getting to know her patients and seeing how they progress in their care journey, and she appreciates the opportunity to practice more preventative, full spectrum medicine, including sports medicine.
 Anna speaks Spanish and loves to ski, mountain bike and explore Telluride's trails and mountains.
stay informed
Sign up with your email address to receive news and updates from Telluride Regional Medical Center.